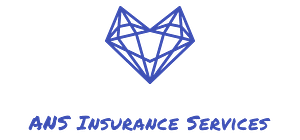 Who we are
We are ANS INSURANCE SERVICES. Our website address is https://ansinsuranceservices.com. We are at ANS Insurance Services, East 10th Avenue, Hialeah, 33010 Florida, EE. UU..
It is ANS Insurance Services' policy to respect your privacy regarding any information we may collect while operating our website. This Privacy Policy applies to https://ansinsuranceservices.com (hereinafter, "us", "we", "ANS" or "ANS Insurance Services"). We respect your privacy and are committed to protecting personally identifiable information you may provide us through the Website. We have adopted this privacy policy ("Privacy Policy") to explain what information may be collected on our Website, how we use this information, and under what circumstances we may disclose the information to third parties. This Privacy Policy applies only to information we collect through the Website and does not apply to our collection of information from other sources.
This Privacy Policy, together with the Terms and Conditions posted on our Website, set forth the general rules and policies governing your use of our Website. Depending on your activities when visiting our Website, you may be required to agree to additional terms and conditions.
What personal data do we collect and why do we collect it
Certain visitors to ANS Insurance Services websites choose to interact with ANS Insurance Services in ways that require ANS Insurance Services to gather personally identifying information. The amount and type of information that ANS Insurance Services gathers depends on the nature of the interaction. For example, we ask visitors who sign up for a website at https://ansinsuranceservices.com to provide a username, phone number, and email address, also, we ask for the date of birth to provide you with letters of congratulations.
Comments
When visitors leave comments on the site we collect the data shown in the comments form, and also the visitor's IP address and browser user agent string to help spam detection.
An anonymized string created from your email address (also called a hash) may be provided to the Gravatar service to see if you are using it. The Gravatar service privacy policy is available here: https://automattic.com/privacy/. After approval of your comment, your profile picture is visible to the public in the context of your comment.
Media
If you upload images to the website, you should avoid uploading images with embedded location data (EXIF GPS) included. Visitors to the website can download and extract any location data from images on the website.
Contact forms
In our contact forms, we collect the necessary data to be able to contact you. Our data is not sold to third parties for any reason and in case of exception, they will always be consulted.
The only case that the data could be given without the client's prior consultation is in the case that the United States government requires it.
Cookies
To enrich and perfect your online experience, we uses "Cookies", similar technologies and services provided by others to display personalized content, appropriate advertising, and store your preferences on your computer.
A cookie is a string of information that a website stores on a visitor's computer, and that the visitor's browser provides to the website each time the visitor returns. We use cookies to help ANS Insurance Services identify and track visitors.
ANS Insurance Services visitors who do not wish to have cookies placed on their computers should set their browsers to refuse cookies before using ANS Insurance Services websites, with the drawback that certain features of ANS Insurance Services websites may not function properly without the aid of cookies.
By continuing to navigate our website without changing your cookie settings, you hereby acknowledge and agree to ANS Insurance Services' use of cookies.
If you leave a comment on our site you may opt-in to saving your name, email address, and website in cookies. These are for your convenience so that you do not have to fill in your details again when you leave another comment. These cookies will last for one year.
If you visit our login page, we will set a temporary cookie to determine if your browser accepts cookies. This cookie contains no personal data and is discarded when you close your browser.
When you log in, we will also set up several cookies to save your login information and your screen display choices. Login cookies last for two days, and screen options cookies last for a year. If you select "Remember Me", your login will persist for two weeks. If you log out of your account, the login cookies will be removed.
If you edit or publish an article, an additional cookie will be saved in your browser. This cookie includes no personal data and simply indicates the post ID of the article you just edited. It expires after 1 day.
We use the cookies of Tawk (https://www.tawk.to/legal/) for our chat. Also, we are the main cookies of Facebook.
Embedded content from other websites
Articles on this site may include embedded content (e.g. videos, images, articles, etc.). Embedded content from other websites behaves in the exact same way as if the visitor has visited the other website.
These websites may collect data about you, use cookies, embed additional third-party tracking, and monitor your interaction with that embedded content, including tracking your interaction with the embedded content if you have an account and are logged in to that website.
Analytics
ANS may collect statistics about the behavior of visitors to its website. We may display this information publicly or provide it to others. However, ANS Insurance Services does not disclose your personally identifying information. The analytics of our site is carried out by Google and Bing.
Advertisements
Ads appearing on our website may be delivered to users by advertising partners, who may set cookies. These cookies allow the ad server to recognize your computer each time they send you an online advertisement to compile information about you or others who use your computer. This information allows ad networks to, among other things, deliver targeted advertisements that they believe will be of most interest to you. This Privacy Policy covers the use of cookies by ANS and does not cover the use of cookies by any advertisers.
How long we retain your data
If you leave a comment, the comment and its metadata are retained indefinitely. This is so we can recognize and approve any follow-up comments automatically instead of holding them in a moderation queue.
For users who register on our website (if any), we also store the personal information they provide in their user profile. All users can see, edit, or delete their personal information at any time (except they cannot change their username). Website administrators can also see and edit that information.
Browser Information and IP Address
When you complete a form on our website, we automatically collect certain information to enhance your experience and ensure our services cater better to your needs. This information may include details about your web browser, such as the user agent, and your IP address.
The browser user agent provides us with technical information about the type of browser you are using, its version, and other relevant details. This helps us optimize content presentation and ensure compatibility across a variety of devices and browsers.
The Internet Protocol (IP) address is a unique identifier assigned to your device when you connect to the Internet. Collecting IP addresses allows us to analyze trends, manage the website, track user movement, and gather general demographic information for internal use. However, it's important to note that this information is collected anonymously and is not linked to any personally identifiable information.
Legal Basis and Consent
The collection of this information is based on our legitimate interest in constantly improving our services and ensuring a high-quality user experience. By submitting a form on our website, you are giving your consent to collect and use browser information and IP address in accordance with this privacy policy.
What rights do you have over your data?
If you have an account on this site or have left comments, you can request to receive an exported file of the personal data we hold about you, including any data you have provided to us. You can also request that we erase any personal data we hold about you. This does not include any data we are obliged to keep for administrative, legal, or security purposes.
Where do we send your data?
Visitor comments may be checked through an automated spam detection service.
Your Choices
We understand the importance of online privacy and want you to have control over your personal data. If you do not wish for us to collect browser information and IP address through forms, we recommend refraining from using those forms or using available tools to hide or change your IP address.
If you have any additional questions about how we collect and use your data, feel free to contact us through.
By using our website and completing our forms, you agree to the terms set forth in this privacy policy, including the collection of browser information and IP address as described in this section.
Your contact information
The data we collect are, email, telephone, state where you live, name, and surname, in some cases, we collect the date of birth to celebrate birthdays and give better follow-up to our clients. We collect this data through Mailchimp (below are the legal terms of this website)
Additional information
Security – How we protect your data
The security of your Personal Information is important to us, but remember that no method of transmission over the Internet, or method of electronic storage is 100% secure. While we strive to use commercially acceptable means to protect your Personal Information. Our highest priority is our clients, so all your data we try protect it 100%.
What third parties do we receive data from?
The third-party application that we use to better manage our data is Mailchimp (https://mailchimp.com/legal/) for the automatic sending of emails and our advertising. In addition to Tawk (https://www.tawk.to/legal/), and Hubspot (https://legal.hubspot.com/privacy-policy) for our chat, we have a record of all our conversations.
Privacy Policy Changes
Although most changes are likely to be minor, ANS Insurance Services may change its Privacy Policy from time to time, and in ANS sole discretion. ANS Insurance Services encourages visitors to frequently check this page for any changes to its Privacy Policy. Your continued use of this site after any change in this Privacy Policy will constitute your acceptance of such change.
Changes to the Policy
We reserve the right to make changes to this privacy policy at any time. Any modifications will be effective from the moment they are posted on ANS INSURANCE SERVICES. We recommend that you review this policy periodically to stay informed about how we protect your information.
Feel free to adjust the translation based on your specific website's characteristics and objectives.
Don't copy yourself, All Rights Reserved  – ANS Insurance Services – 2023

Last change: August, 28, 2023